Ch Seasong Marine One
Ch Shadow Hills Air Force One x Echowyn For What Its Worth



Fall 2003
Chopper went out with Rose Chandless and picked up 3 majors to finish with a Group placing along the way.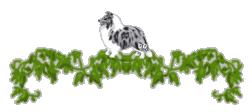 Chopper was bred and is owned by Frank Fletcher of Seasong. Frank leased Ivy (Echowyn For What Its Worth) and bred her to "Boomer" CH Shadow Hills Air Force One. Chopper picked up several minor points in limited showing as a puppy.

3rd Place: 6-9 months class
Chopper was a joy to show. Frank had him trained to a "T" and this little guy is happy and eager to please.

1999 ASSA National. Judge Ellen Worthington, myself, and his proud owner.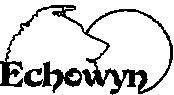 email Krys Messer at kmesser@echowyn.com

last updated: Dec, 2000